Conducting: CUA School of Music 50th Anniversary Gala Concert
On Sunday, April 12, at 8 p.m., Thomas Pedersen took the stage to conduct Leonard Bernstein's West Side Story Concert Suite No. 2 as the Benjamin T. Rome School of Music returned to the Concert Hall at The John F. Kennedy Center for the Performing Arts to present a full orchestral and choral program that included current students as well as alumni, hich featured Musical Theatre students performing "I Feel Pretty," "Jet Song," "America," and "Tonight Quintet" with the full Gala orchestra.
The concert also featured the world premiere of an orchestral fanfare by CUA undergraduate student Matthew Yost, as well as Carmina Burana and selections from West Side Story and Rodeo under the batons of Simeone Tartaglione, music director of the CUA Symphony Orchestra and student conducting major Dimitar Nicolov. The School of Music has a long history of performing at the Kennedy Center Concert Hall, having been one of the first universities to perform there beginning in 1972 soon after the Center opened.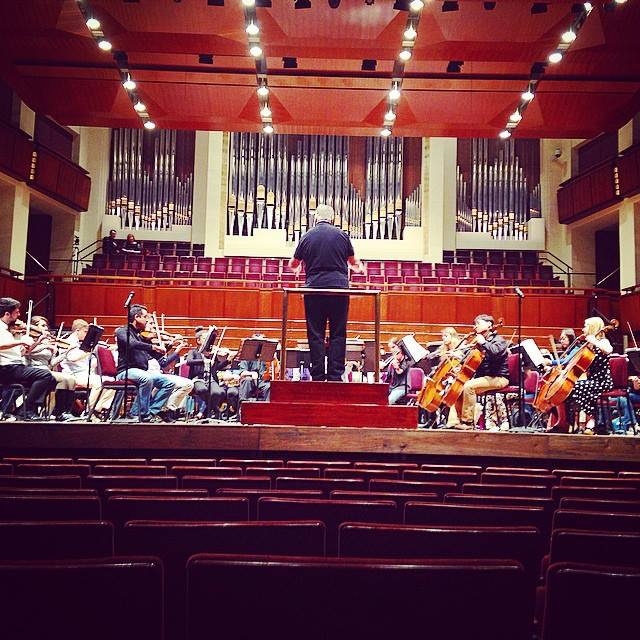 Thomas Pedersen leads rehearsal for West Side Story